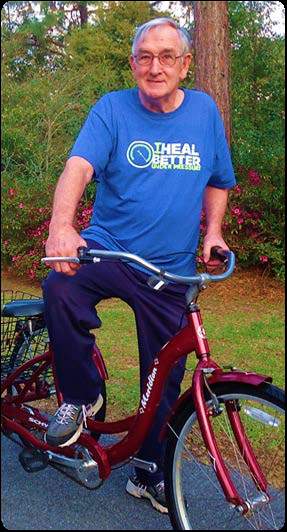 "My experience was fantastic! I feel better, and I can walk and bicycle again."
–Gary W.
11501 Hutchison Blvd Suite 109
Panama City Beach FL 32407
www.readytogetbetter.com
Office (850) 502-2015 Fax (866) 854-3159
Regenerative Injection Therapy ("RIT") is an orthopedic approach to healing that is different from traditional orthopedic surgery. Using minimally invasive techniques, our certified physician injects specialized, regenerative cells or growth factor into the precise tissues that need repair.
Traditional orthopedic surgery can lead to very serious risk and long, painful recovery. Regenerative Injection Therapy promises no surgical risk, no slings or braces, and participation in a comprehensive hyperbaric oxygen and physical therapy program that is significantly less painful and more functional overall for the patient.
Regenerative Injection Therapy offers unique treatment strategies for the following injuries:
– Disc bulge
– Joint replacement
– Rotator cuff tears
– Ulnar Collateral Ligament (UCL) Tears
– Anterior Cruciate Ligament (ACL) Tears
– Ankle Ligament Tears
– Meniscus Tears of the Knee
Hyperbaric Oxygen Therapy ("HBOT") is a medical treatment that uses pressurized oxygen to aid in healing wounds and treating other specific illnesses. The treatment is administered by placing the patient into a twelve-person pressure "dive" chamber delivering oxygen at two to three times atmospheric pressure. HBOT significantly accelerates the healing power of your Regenerative Injection Therapy!
An Introduction to Regenerative Injection Therapy (RIT) in Orthopedics
…from a physician's perspective