Dr. Wade Rinehart, PT, DPT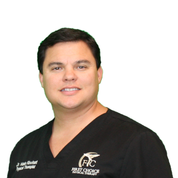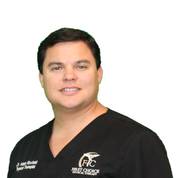 Dr. Wade Rinehart, PT, DPT first received his Master's Degree of Physical Therapy in 1999 and is a graduate of the University of St. Augustine for Health Sciences. He later returned to earn his Doctorate of Physical Therapy in 2009 from the same University and graduated with honors and a 4.0 GPA. His undergraduate work was performed at Florida State University where he also graduated with honors and a Bachelor's Degree in Nutrition and Fitness/Exercise Physiology. Dr. Rinehart has spent his career in the outpatient orthopedic setting and is skilled and trained in Physical Therapy spinal joint manipulations. He is the areas only Doctor of Physical Therapy who owns his practice and is the Founder of MVP sports Enhancement. His interests include spinal manipulations, headaches, TMJ dysfunction and sports injury and training.
---
Dr. Brett Frank, PT, DPT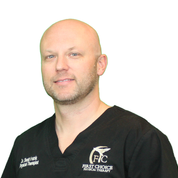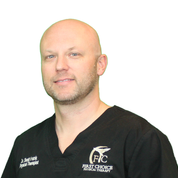 Dr. Brett Frank, PT, DPT is a 1998 graduate of the Florida A&M University School of Physical Therapy and earned his Doctorate in Physical Therapy from the University of South Florida in 2013. He has been with First Choice since 2003 and currently serves as our Chief Clinical Director. Dr. Frank has spent his entire career in the orthopedic and sports rehabilitation field with extensive training in manual therapy and physical therapy spinal manipulations/mobilizations. He is also our resident expert in golf specific rehabilitation and enhancement. Dr. Frank honed his evaluation and rehabilitation skills by working with some of the top orthopedic surgeons in the southeast early in his career. He is a highly experienced Physical Therapist having treated a vast number of orthopedic diagnoses, both surgical and non-surgical with a specific focus on spine and SI joint dysfunction.
---
Dr. Brannon Chester, PT, DPT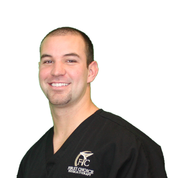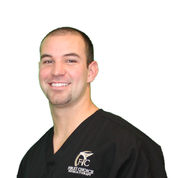 Dr. Brannon Chester, PT, DPT is a 2014 graduate from the University of Saint Augustine for Health Sciences Physical Therapy program. Dr. Chester also has a Bachelor's Degree in Exercise Science from the University of West Florida. He is a former college baseball player and specializes in working with athletes, pre and post-surgery. Dr. Chester studied under one of the top spine and SI joint therapists in the country and he is currently honing his skills in Physical Therapy spinal manipulations/mobilizations.
---
Maggie Garbiec, PTA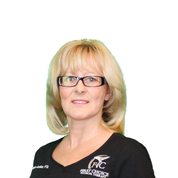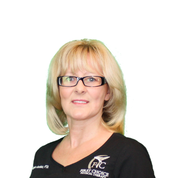 Maggie Garbiec, PTA is an honor graduate of the 2009 Gulf Coast Physical Therapist Assistant Program with "Outstanding Physical Therapist Assistant Student Award". Prior to her career as a PTA, Maggie graduated from Silesian University in Poland with Master of Arts Degree majoring in Polish Language and Literature. After graduation, she worked as a teacher and a newspaper editor in her native country. Currently, she is interested in expanding her knowledge and experience in orthopedic therapy techniques, focusing on clinical application of myofascial manipulation. Maggie is a Credentialed Clinical Instructor certified by APTA. She is an advocate for outdoor physical activities such as biking, hiking, kayaking and boating.
---
Lauren Dupree, PTA
Growing up with a sister who was born with arthrogryposis, a disorder involving multiple joint contractures, Lauren Dupree was exposed to the career of being a physical therapist assistant at a young age.
She watched how extensive physical therapy played a big role in her sister learning to walk with the help of a walker and orthotics.
That, coupled with an urge to have a career that truly made a difference in the lives of others prompted Lauren to obtain her Associate of Science Degree (AS) in Physical Therapy Assistant in 2013 at Gulf Coast State College, Panama City.
Previously she received her Bachelor of Science Degree in Marketing and Minor in Communication in 2009 from Florida State University, Tallahassee, FL.
She spent the next three years working with physical therapy and rehabilitation firms until 2016 when she joined First Choice Physical Therapy, working out of the Lynn Haven clinic.
When she is not working she enjoys spending time with her husband Michael and their young son, Noah. She also likes to attend the Lynn Haven United Methodist Church and enjoys playing tennis.
---
Ashley Carter, PTA
Born and raised right here in Panama City, Ashley Carter graduated from Gulf Coast's PTA program in 2008 and joined the the First Choice family as a new grad. After a year on our team, she went on to peruse a 9 year career in home health gaining valuable knowledge in geriatric rehabilitation, and specializing in fall prevention and balance training. We were excited to welcome Ashley back to our team in 2018 and feel her attention to detail and skill set compliment our therapy family well.
Outside of the clinic, Ashley spends time with her husband, Adam and son, Cadence in the woods, on the water or on the little league baseball field. Every now and then, a lazy Saturday morning allows for watching HGTV while sipping coffee.
"I love helping people discover how exercise fits into their life and teaching them how to move confidently again. More moving equals more living, more memories and a better quality of life."
-Ashley
---
Heath Walker, PTA
Heath is a native to the Panama City area and has been here his whole life. He graduated from Mosley High School in 2009. He enjoys spending time with family, game nights with friends, studying nutrition, and being outdoors.
He started Gulf Coast State College with an interest in Engineering however, the Lord changed his direction and gave him a desire to help people.  Heath obtained his Associate of Science Degree (AS) in Physical Therapy Assistant in 2015 at Gulf Coast State College.
Heath joined our team in July of 2017. He feels laughter is the best medicine and important in the recovery of his patients, so expect to leave the clinic with a smile!
He has training in Myofascial Release and plans to further his knowledge in Manual therapy techniques with special interests in Shoulder and Spinal Rehabilitation.