Know the facts! There are several considerations when deciding between our large multi-place chamber or other facilities' single mono chambers for your hyperbaric needs.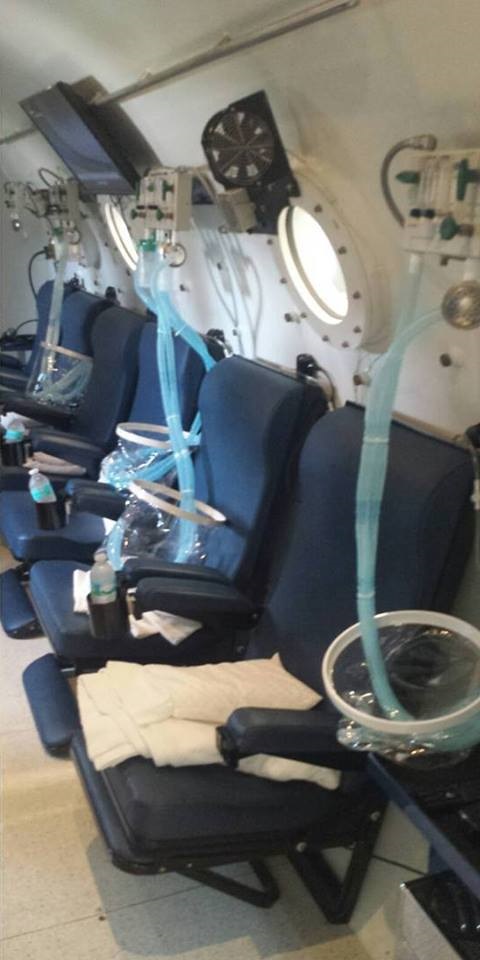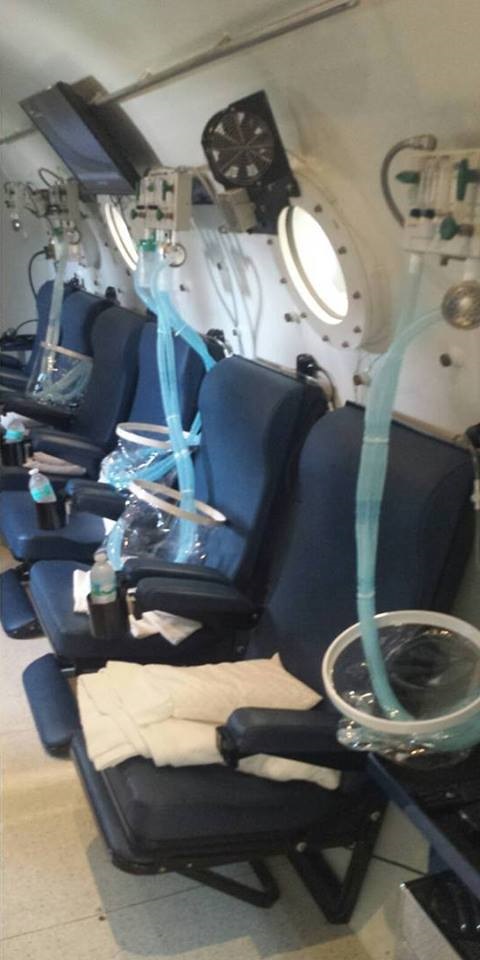 Our multi-place chamber:(accommodates 12 patients and 2 healthcare professionals)
THE FACTS: Multi-place dive chambers are constructed of steel. The large chamber holds 14 people and includes a second airlock (transfer chamber). Our dive chamber is monitored from both inside and outside the chamber by certified healthcare personnel and Master Divers.
THEREFORE: Our walk-in chamber is one of the largest of its kind in the USA! The chamber interior has been designed by Master Divers, working alongside our Doctors of Physical Therapy, for maximum patient comfort.
Regular air is delivered at a pressurized rate into the entire chamber, and the patients receive pure oxygen through large, clear hoods.
Your dive treatment includes the companionship of other patients and your healthcare professionals in the chamber with you.
Our second airlock allows for any special needs and/or medical supplies to be transferred in during your treatment.
We deliver a superior patient healing experience at a fraction of traditional hospital cost!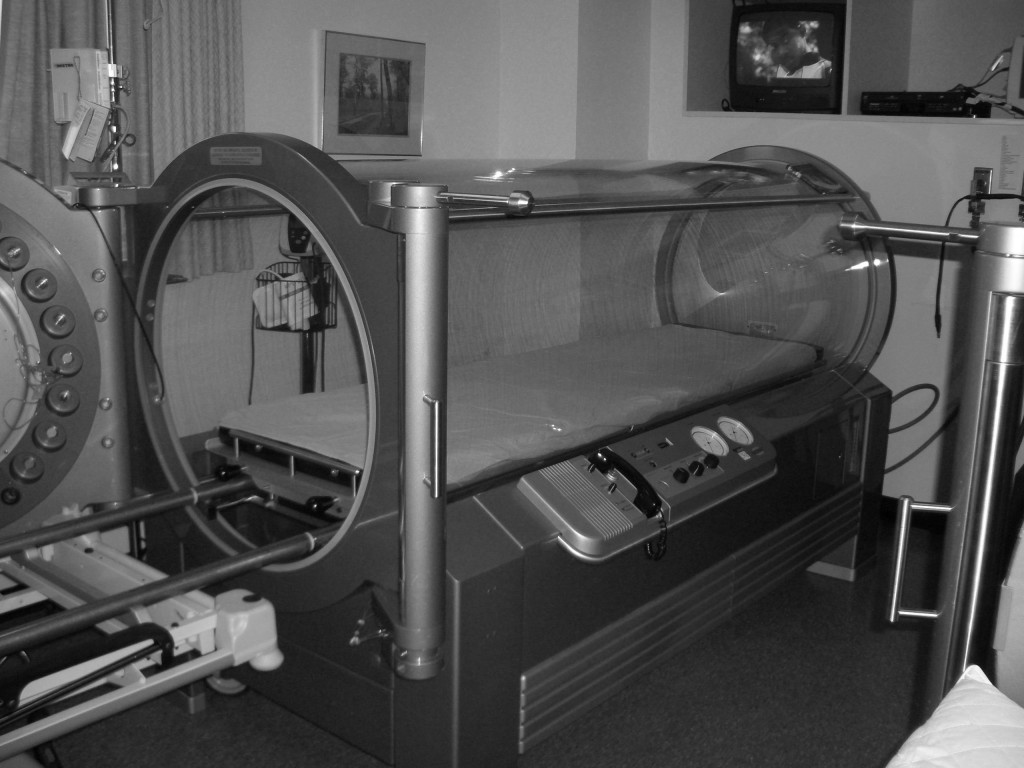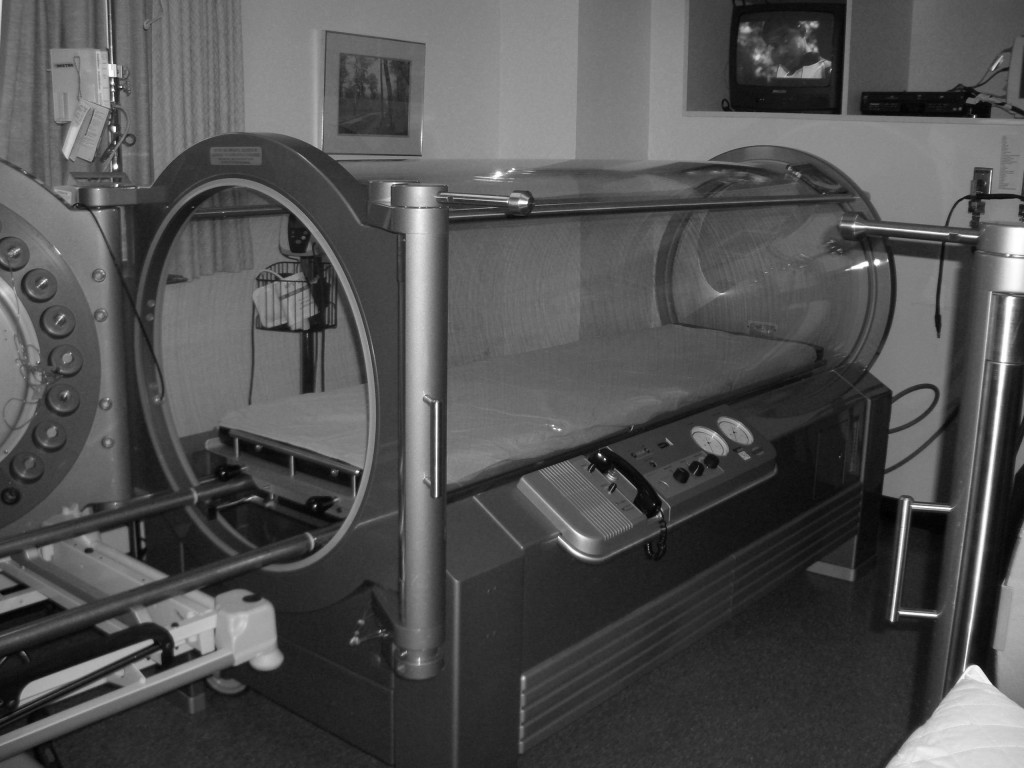 Other Facilities' Mono chambers: (single patient)
THE FACTS: Constructed of clear acrylic and steel materials, the mono chamber is flooded with oxygen. The patient lies or crouches alone on a stretcher in the tube. The patient has limited mobility for 1-2 hours.
THEREFORE: The chamber tube can be very claustrophobic for many patients. Although slim, the fully flooded oxygen environment poses a risk of fire to the patient inside.
The patient's only contact with the healthcare professional is a telephone, along with the visibility from inside the acrylic shell. Many patients equate the mono chamber hyperbaric experience as being inside "a glass casket."